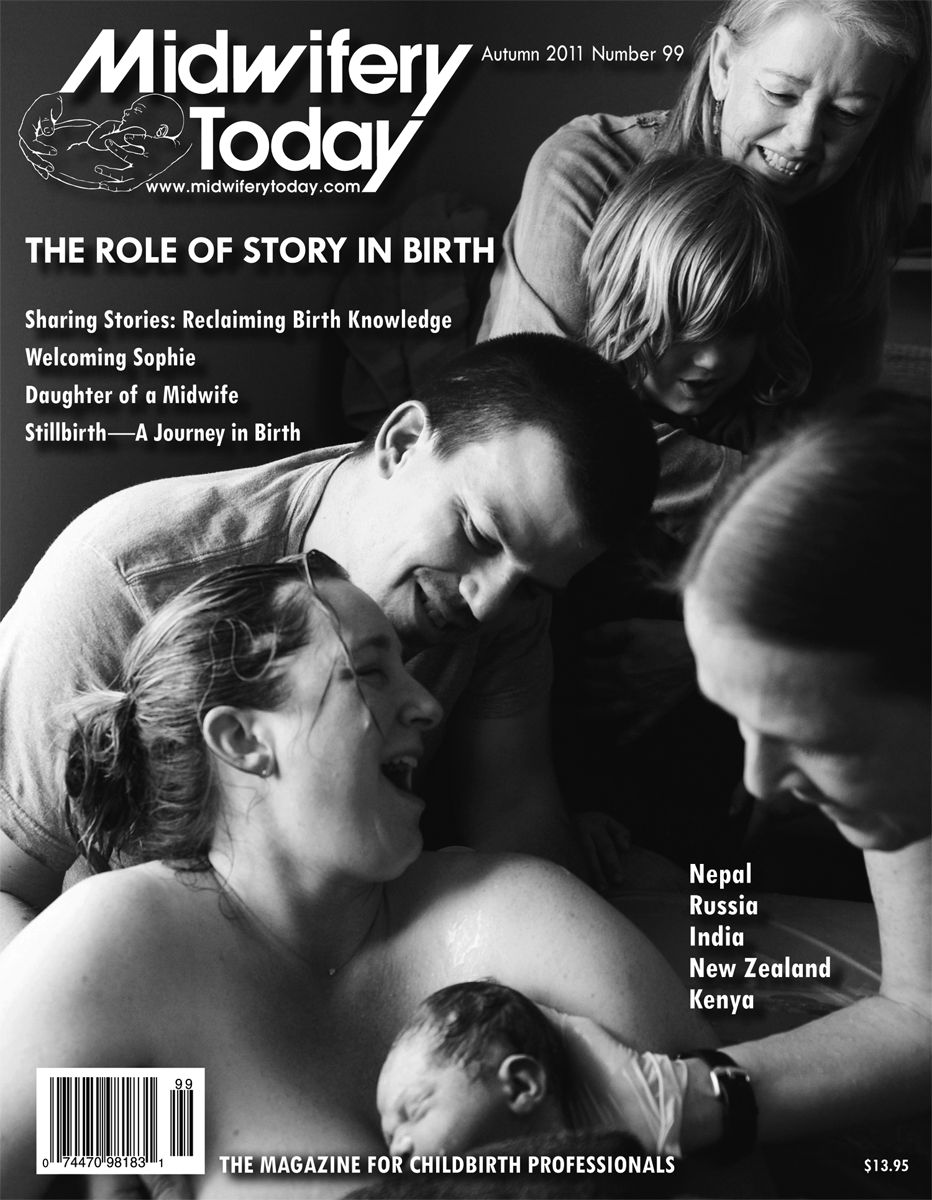 Autumn 2011

Theme: The Role of Story in Birth
A good birth story has the power to inspire, educate and entertain. Yet, the role story plays in birth goes well beyond the telling of our personal tales. Stories and storytelling "are fundamental to the development and maintenance of a woman-centered body of knowledge." This issue takes you inside the experiences of birthing mothers and dancing midwives, considers the impact of the negative birth story and offers tips for starting your own birth story circle. Clinical articles on intrauterine infections and shoulder dystocia, and a special series on midwifing stillbirths are also included.
Michele Anderson, of Pinkle Toes Photography, creates images that are spontaneous, fresh and full of life. She loves watching how moms, dads, newborns and children interact in their families, and uses beautiful light, bold colors and deep contrasts to highlight those incredible moments. Her portfolio and recent works can be found at pinkletoesblogstalker.com.
Print issue out of stock.
Columns
Poetry
Networking
Tricks of the Trade
Marion's Message
Media Reviews
News
Classified Advertising
Calendar
Photo Album
International Midwife
Cards & Letters
Features
International Midwife
= Membership Article.