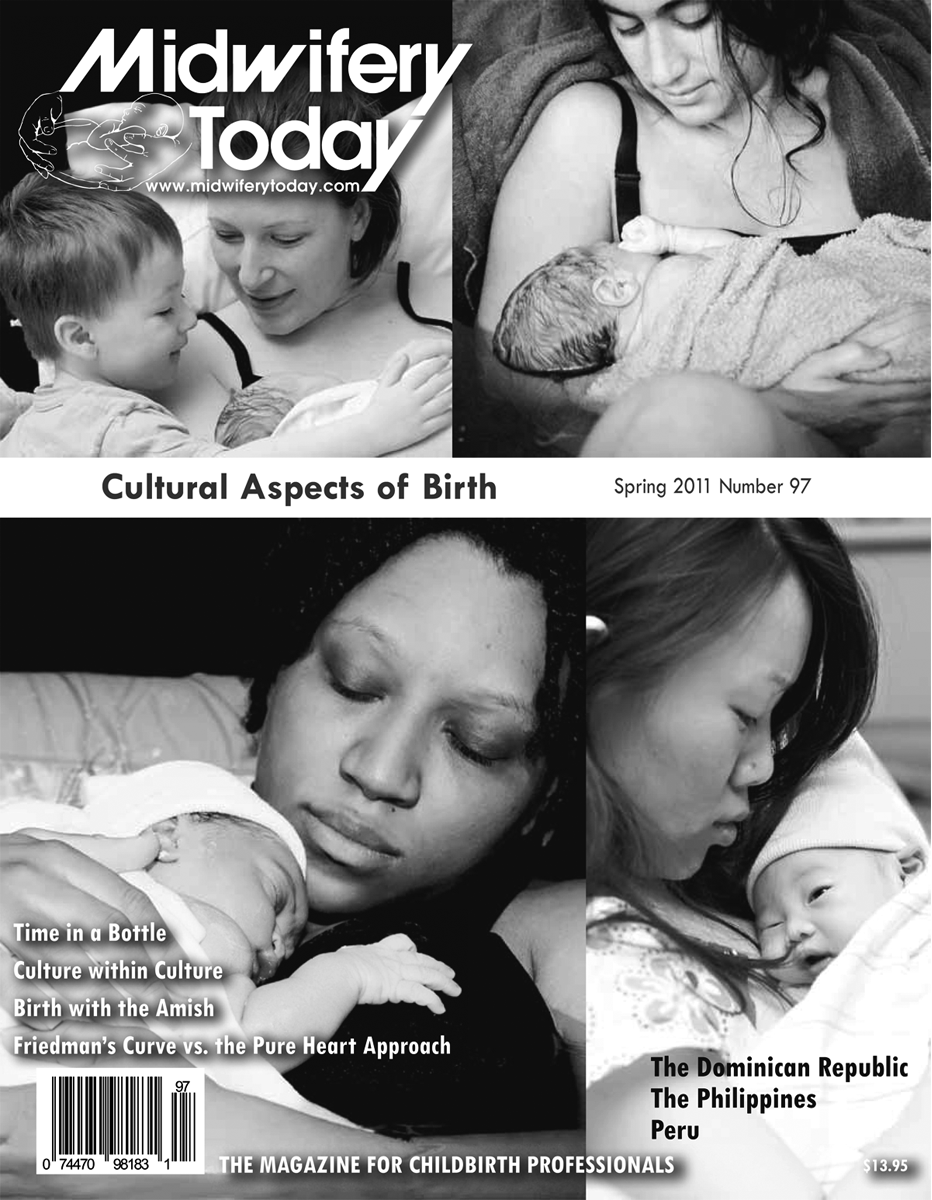 Spring 2011

Cultural Aspects of Birth
There is no escaping it: Culture plays an important role in shaping birth practices and influences—sometimes dictates—the choices available to birthing women. From the pressures of time in modern Western societies, to the application of cord-burning techniques in developing nations, to the diverse frameworks for understanding postnatal blood, this issue considers various cultural aspects of birth and birth practices worldwide.
(Clockwise from upper left)
Photo 1—Natasha Hance is a mother of five who has a deep passion for birth photography. She photographs births in the Dallas/Fort Worth area of Texas.
Photos 2 and 4—Lora Denton is a stay at home mom of two young children, with a passion for photography and birth. She is grateful to each family who has allowed her to attend their birth and aspires to capture emotion in each picture she takes. See more of Lora's work at www.loradentonphotography.com
Photo 3—Elizabeth Boyce specializes in unique maternity, birth and newborn portraiture in Dallas, Texas. She also offers birth photography workshops for semi-pro and professional photographers.Please visit www.earthmamaphotography.com or www.earthyworkshops.com for more information.
---
Contents
Poetry
Networking
Tricks of the Trade
Media Reviews
News
Classified Advertising
Calendar
Photo Album
Departments
Treating Infertility: Differences between Western Reproductive Medicine and Traditional Chinese Medicine—Mike Berkley
The Soul's Knowing: Connecting with Our Babies in the Womb—Robyn Sheldon
An Open Letter—Suzanne Arms
International Midwife
Cards & Letters
Homebirth in Peru's Sacred Valley—Adrienne Leeds
  = Membership Article