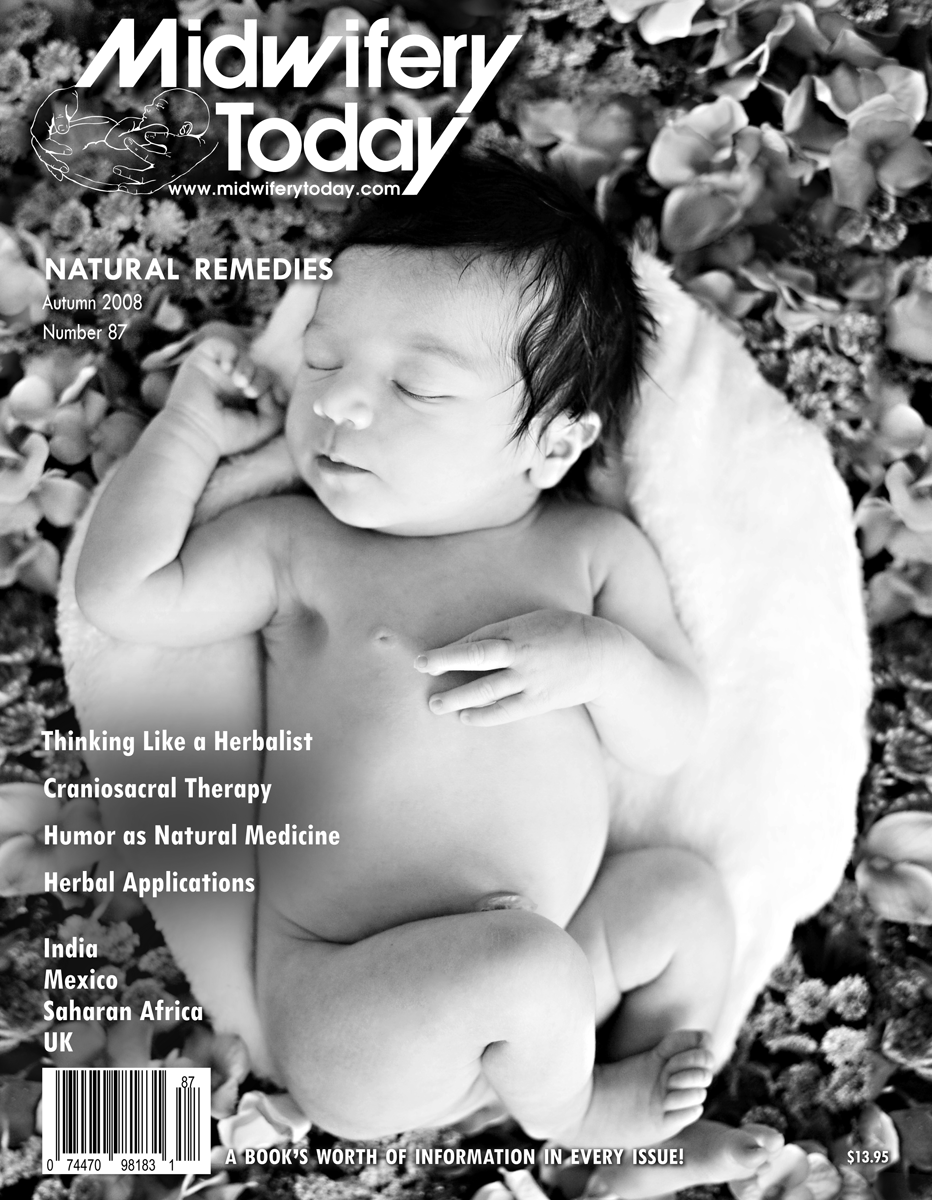 Autumn 2008
Theme: Natural Remedies
With technology and pharmaceutical remedies having taken over birth, natural remedies are often forgotten. In this issue we share a variety of natural remedies that can help make birth better. Included are herbs, chiropractic, humor, naturopathy, homeopathy and massage. As an added bonus, this issue also contains a thought-provoking article by Michel Odent on the origins of the language of birth and the negative impact such words can have on women.
---
Michele Anderson, of Pinkle Toes Photography, creates images that are spontaneous, fresh and full of life. She loves watching how moms, dads, newborns and children interact in their families, and uses beautiful light, bold colors and deep contrasts to highlight those incredible moments. Her portfolio and recent works can be found at www.pinkletoes.com.
Poetry
Networking
Tricks of the Trade
Marion's Message
Media Reviews
News
Classified Advertising
Calendar
Photo Album
Features
International Midwife
= Membership Article.