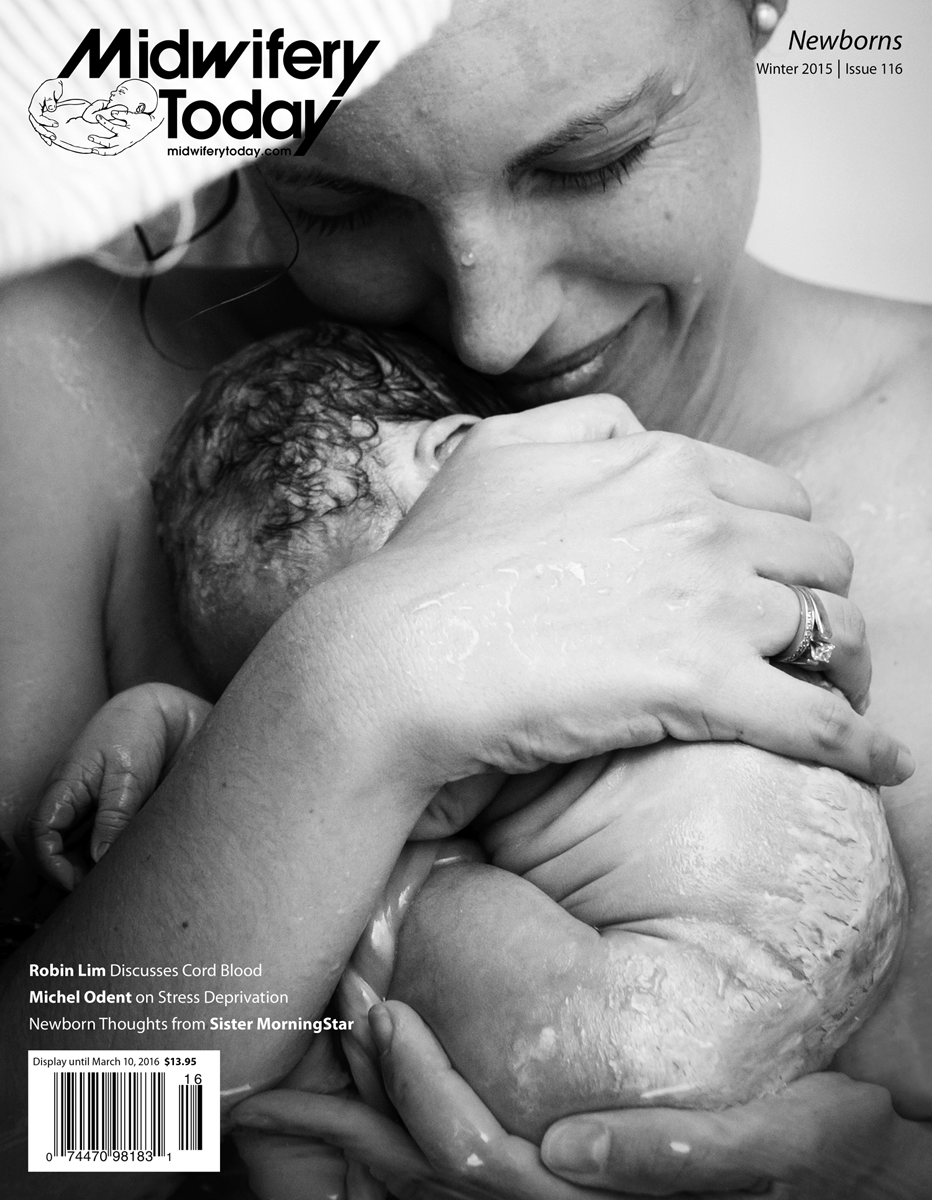 Winter 2015
Theme: Newborns
The theme of Newborns seems like the perfect way to end 2015 and begin 2016. As midwives, doulas, nurses and birthworkers, our goal is to support birth in the best way possible, with the end result being a healthy mother and a healthy baby. This issue of Midwifery Today magazine is dedicated to all newborns, and it is filled with great wisdom from experienced doctors, midwives and doulas, including Michel Odent, Gail Hart, Fernando Molina, Robin Lim and Mary Esther Malloy. May every human on Earth have the chance to be born with safety, gentleness and, when necessary, the best technology available.
---
Cover photo by Monet Moutrie
(
monetnicole.com
). Monet is a birth photographer in Denver, Colorado. She believes that birth is one of the most profound experiences in life, and she's honored to help families preserve and remember their unique stories. Monet Nicole holds a master's degree in creative writing, and her studies have greatly impacted the photography work she does today. When not capturing a birth, you might find Monet at her favorite coffee shop or on a long walk with her 2-year-old daughter, Lucy. Monet credits much of her success to her husband and partner, Ryan, who has supported her creative endeavors from day one.Pictured: Jeanette labored with immense beauty and strength to bring Sophia into the world. Jeanette's husband and son provided constant encouragement throughout the process. Sophia was also the 100th baby born at the Birth Center of Boulder.
Columns
Poetry
Tricks of the Trade
Marion's Message
Media Reviews
Discussions
Classified Advertising
Photo Album
Features
= Membership Article.