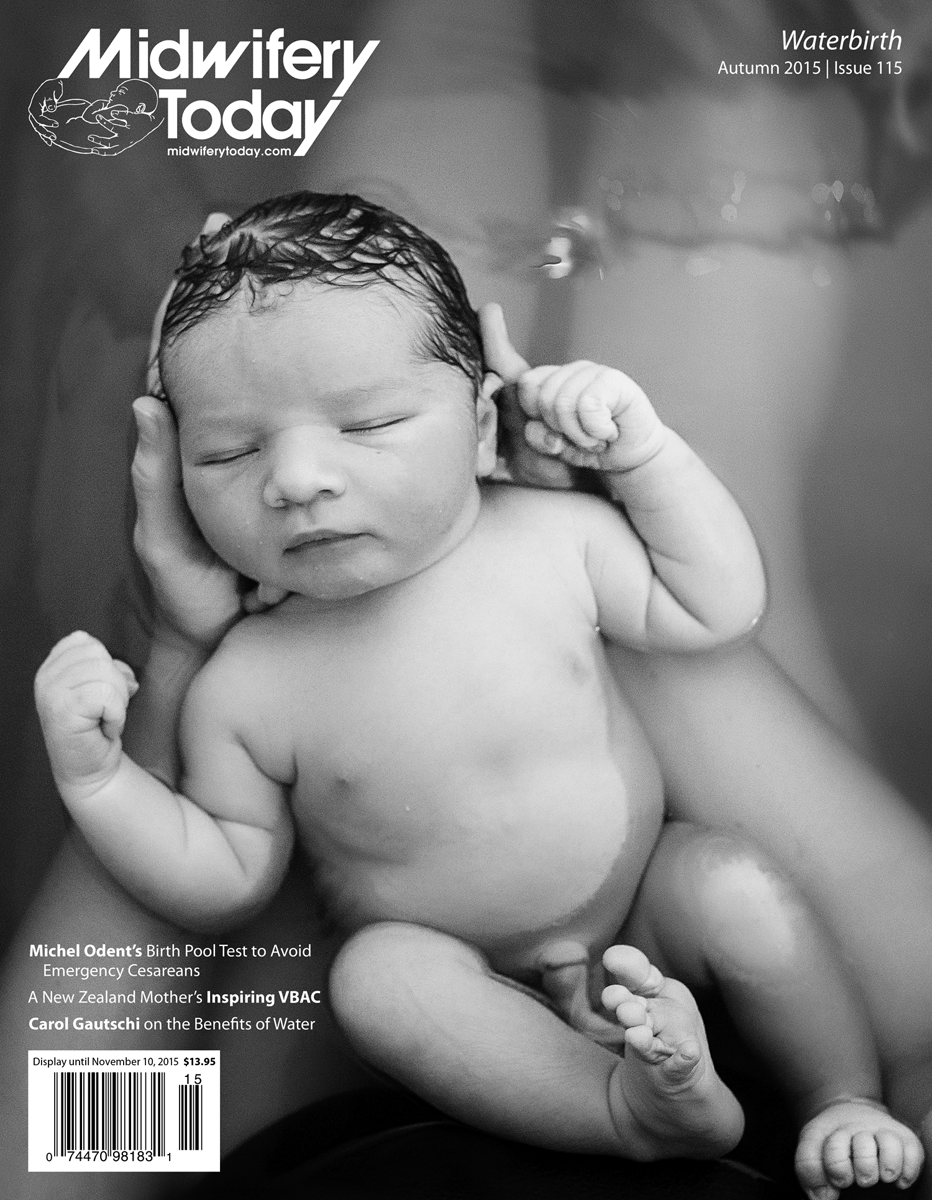 Autumn 2015
Theme: Waterbirth
Based on the number of submissions we received, waterbirth is a topic many people love. We are pleased to share some wonderful information with you. Michel Odent, Sister MorningStar and Fernando Molina—all Midwifery Today conference teachers—share their waterbirth knowledge in this issue. We also are pleased to offer a placenta article, a powerful VBAC story and an update on birth in South Africa. Plus, this issue features many beautiful waterbirth photos from some of our favorite birth photographers from around the US.
Cover photo by Leilani Rogers (photosbylei.com)
---
Departments
Poetry
Marion's Message
Tricks of the Trade
Media Reviews
Discussions
Classified Advertising
Photo Album
Features
= Membership Article.