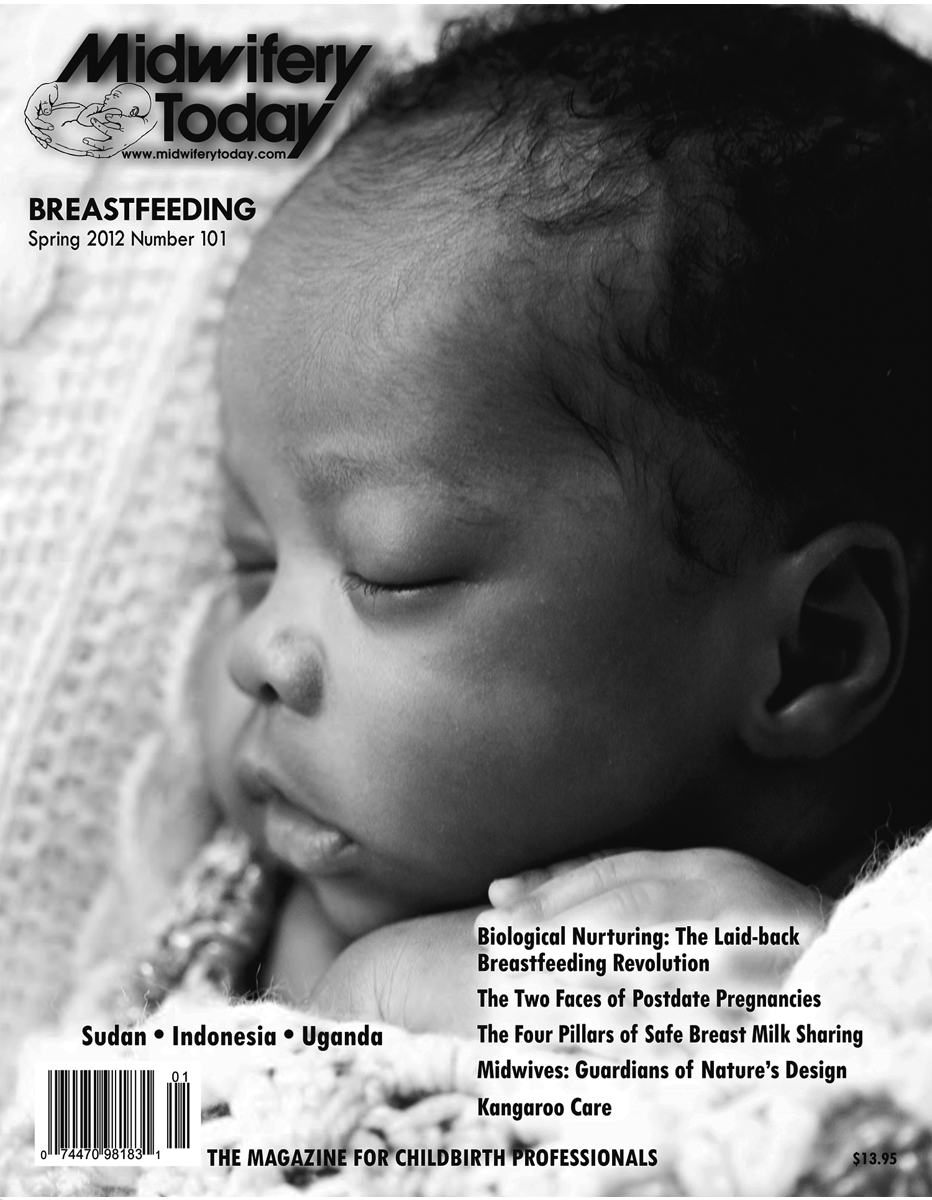 Spring 2012
Theme: Breastfeeding
The breastfeeding relationship can be riddled with all sorts of emotions. From incorrect information regarding milk supply to the delicate balance of hormones including oxytocin, this stage in a woman's life can be emotional, challenging, beautiful, uncomfortable, blissful, rewarding, and sometimes controversial. In this issue of Midwifery Today, you will share in the emotions of some of the personal breastfeeding stories as well as gain insight into the difficult situations of incarcerated mothers, the birthing conditions in Darfur, Sudan, the process of breast milk sharing and other interesting topics written by our contributors. Enjoy!
---
Departments
Poetry
Networking
Tricks of the Trade
Marion's Message
Media Reviews
News
Classified Advertising
Calendar
Photo Album
Midwifery Today
Breastfeeding Milla—Angela Worthington
The Role of the Shy Hormone in Breastfeeding—Michel Odent
Whatever Turn My Birthing May Take—Care Messer
Midwives: Guardians of Nature's Design—Kimberly Durdin
Growth As an Industry: How Can We Become Our Best Selves?—Jodilyn Owen
Meeting the Need: Building Communities of Lactation Support—Angelique Chelton
Compassion and Empathy—A Doula's Best Friends—Kicki Hansard
Engaging the Senses as Midwifery Tools—Sharon Craig Economides
The Four Pillars of Safe Breast Milk Sharing—Shell Walker and Maria Armstrong
Milk Supply: You Have Enough—Lina Duncan
Rights and Relationships—Cynthia M. Bean
My Nursing Journey—Janelle Rice
A Futuristic Allegory of Over-Medicalization—Laura Donnelly
Breastfeeding Duration and Mother-to-Mother Support—Nancy Mohrbacher and Sharon Knorr
A Mom's Breastfeeding Adventure—Alicia Kaye
International Midwife
Breastfeeding and Newborn Survival—Amanda Penwell
Midwifery in Toraja, Indonesia—Toke Hoppenbrouwers
Not in Kansas Anymore: An Unexpected Birth in Sudan—Ramona Denk
A Buddy Near the Crib: Perinatal Coaching for Underprivileged Families—Annemarie Hoogewys
Cards & Letters
= Membership Article.