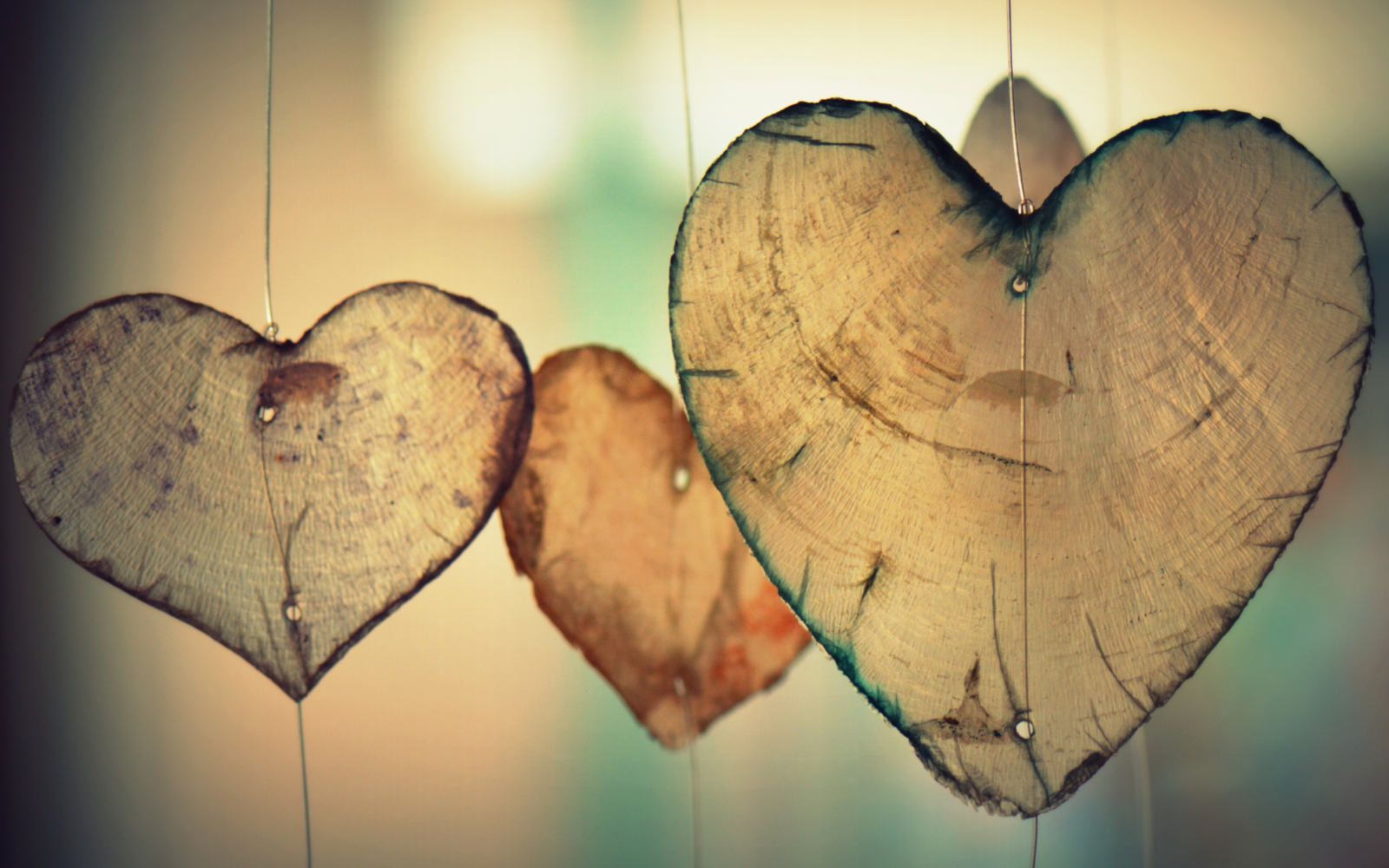 Traditional Midwives Are Midwives
Editor's note: This article first appeared in Midwifery Today, Issue 82, Summer 2007.
Join Midwifery Today Online Membership
This article was adapted from the Latin American & Caribbean Network for Humanization of Childbirth's proposal to the International Confederation of Midwives, World Health Organization, UNFPA and the World Bank requesting that they use the more accurate term "traditional midwife" rather than "Traditional Birth Attendant." It was originally entitled "The Traditional Midwife in our Region."
Introduction
Traditional midwives have proven to be a sustainable and unique labor force at the service of many mothers and their children in isolated and poor communities. This document was created in consultation with traditional midwives, midwives and other health providers from Latin America and the Caribbean.
As a people, we appeal to you to find the balance between development and culture, based on the importance of equity, justice, safety and human rights. As a result we submit this document as a necessary first step in working out conflicting interests between your organizations and ours.
Centuries ago European traditional midwives began to educate themselves in order to acquire new abilities. As a result they have been able to maintain a generally successful practice to this day. Traditional midwives in Latin America and the Caribbean today have the same rights and abilities for self-improvement.
According to research, trained traditional midwives have helped to significantly diminish maternal-infant mortality and morbidity. However, we know that in our region of the Americas we are far from: one, eliminating poverty from marginalized communities—a recognized contributor to risks for mother and infants, and two, establishing adequate health services for mothers. Before attitudes against traditional midwives in this part of the world become too entrenched, we propose the initiation of a constructive dialogue with all concerned parties.
Definition of Traditional Midwife
She is an independent essential and primary care provider during pregnancy, birth and postpartum and is recognized as such by her community and jurisdiction. She offers domiciliary services. She works in isolated communities in developing countries and sometimes she practices in developed countries. She is a neighbor of the mothers she assists, and may be aboriginal in her country.
Her talents vary according to the region of residence. Her gift as a midwife and her intuition help create an intimate, unique relationship with each mother and infant under her care. The use of diets, plants, various infusions, immersion baths, sweat baths, incense, enemas and massages integrate her knowledge. She understands and uses minimal intervention and special maneuvers to work with the most difficult births. She practices hygiene, promotes breastfeeding, and protects the mother with her presence, advice and prayers. The traditional midwife considers birthing a natural event; for many it is a ceremony.
The traditional midwife works and collaborates in the health of the newborn baby and takes care of her/him as long as it deems necessary. She also takes care of the mothers' health, offers education with regard to family planning and is accessible to help the women with her needs throughout her life.
She gets her knowledge from traditional and informal methods ancient to the profession. This includes learning through her own experience as a mother, assisting other women—from her ancestors, colleagues, healers, other health providers—and by means of self-learning. Dreams, examples from nature, spirits, her spirituality and God may guide her work. When her education comes from a non-governmental organization she is known as a trained traditional midwife.
Occasionally she works in collaboration with other health providers. At times she may work in clinics and often she is the bridge between the health system and her community.
February, 2007
Important Points
The

traditional midwife

must be acknowledged as a true midwife, on equal terms as that of the midwife with a formal education.
All organizations that provide health care to this region need to accept the concept of the

traditional midwife

as a midwife, as it affects health politics in the Americas.
We firmly believe that the use of the term "midwife" as applied to the

traditional midwife

will strengthen the image of all midwives. In addition it will help to maintain an orderly and transparent succession of the profession within our social, linguistic and historical context.
Using the term "midwife" for

traditional midwives

is in concordance with the feeling of solidarity claimed by many midwives of our region.
Women's empowerment and their full participation on the basis of equality in all spheres of society, including participation in the decision-making process and access to power, are fundamental for the achievement of equality, development and peace. (Beijing Declaration, 1995)
Analysis
A comprehensive explanation offers a more complete perspective. Accordingly, we want to create respect for traditional medicine—a practice that started when human beings first appeared on earth—and a balance with the politics of academic medicine, which evolved from tradition we also share. Both paradigms can relate and together we can continue to offer a complete service, according to the mothers' selection, in such a way that each health care provider can coexist comfortably in this world.
The following points were identified in the document Making Pregnancy Safer: The Critical Role of the Skilled Attendant. We believe that these are areas that need to be addressed and for which we can clearly reach a compromise. (We are using the term TBA for traditional midwife here, because that is the language used in the document.)
Traditional midwives could perform the role of the skilled attendant, where required, with some training.
Research indicates that training of TBAs has not contributed to reduction of maternal mortality.
Experts believe that the best role for the TBA in the skilled attendant strategy is to serve as an advocate for skilled care, encouraging women to seek care from skilled attendants.
Investing in strategies based solely on TBAs has historically caused governments to delay the development and implementation of strategies for ensuring that skilled attendants are available to all women and newborns. To avoid falling into this trap, the decision to incorporate TBAs into the strategy for the provision of skilled care should be an interim step in a longer-term plan for training and providing sufficient skilled attendants.
The younger and the most able TBAs, with educational backing and access to appropriate adult education programs, may be able to enter a midwifery program.
"Traditional midwives could perform the role of the skilled attendant, where required, with some training."
We must be careful how statements like "traditional midwives could perform … with some training" may influence governments. Due to circumstances beyond their control, many traditional midwives do not have opportunities to further develop their skills. At the same time they are the only real resource for the poorest and most isolated mothers in developing countries. This perception that they are unable to provide midwifery care is detrimental to their profession and credibility. It can lead to conflict and indifference from other health care providers in health care facilities.
Traditional midwives can be included safely in health care programs. Not all goals for the millennium are attainable in our region. A backlash against traditional midwives in the political arena will increase risks to mothers and babies and will increase underground activities. In the past as well as the present, in our region, governments have been known to identify traditional midwives, attract them to courses, and then oppress them to reduce their numbers and ultimately attempt to eliminate them.(1)
"Research indicates that training of TBAs has not contributed to reduction of maternal mortality."
This statement is a selective reading of the research. A number of research studies have shown the opposite.
Sibley's meta-analysis of 60 studies showed that training traditional birth attendants was associated with significant improvements in performance and mortality. There were 8% fewer deaths among women cared for or living in areas served by trained traditional midwives (TBAs). These results appear to confirm that their training could be a useful component of a safe motherhood program.(2)
Training programs of the Puerto Rico Health Department revealed that between the years 1931 to 1953, maternal death caused by puerperal sepsis was reduced from 24.0% for every 10,000 births to 0.9%/10,000.(3)
Bangladesh, which achieved great success in expanding family planning uptake and reducing fertility rates, reduced maternal mortality from 850/100,000 in 1990 to 380/100,000 in 2000, even though, in 2002, only 12% of deliveries had a skilled attendant.(4)
More referrals (from traditional midwives) were reported in countries where data were gathered: When reliable maternal mortality data are lacking, process indicators, such as increased rates of appropriate traditional midwife (TBA) referrals are important markers of progress in reducing maternal mortality.(5)
Experts believe that the best role for the TBA in the skilled attendant strategy is to serve as an advocate for skilled care, encouraging women to seek care from skilled attendants.
Programs in developing countries have used funds either for training traditional midwives or for establishing facilities with new health care providers. Most have not planned to use funds for each, equally. On the other hand, excellent results are attained when both aspects are developed at the same time (as shown in the examples below), where interactions among health care providers do not pretend to change the role of the traditional midwife or the election of younger ones, it only pretends to add knowledge to the practice of the existing ones.
Other "experts," besides those referred to above, have examined a variety of factors and come to differing conclusions. These include voices of the communities, daily lives within those communities, insular policies, reports, studies, financial budgets, government documents, human rights and interviews with people and agencies involved. Usually the opinions of most experts do not take into consideration all social and economic variables, which historically had severe consequences: delayed struggles for the abolition of slavery and women's right to vote (6); sterilization of women without their consent in poor countries; groups against vaginal birth after caesarean; and routine episiotomies, among others. When experts are able to integrate many elements and unite people's voices, programs provide efficient and socially comprehensive solutions. Examples include:
In Honduras, national maternal mortality was decreased by 40% between 1990 and 1997—one of the most drastic and important reductions in the region. Traditional midwives kept their role and trade/profession. They were trained on prevalent risk factors, clinics were created and other health care providers were integrated into the communities.(7)
In Puerto Rico from 1950–1951 (years of extreme poverty) reports revealed that 60% of the births were attended by midwives at home. A reported 46.5% of the maternal deaths occurred in births attended by medical doctors and 28.2% in those attended by midwives.(8) Midwives were trained on the prevailing causes of maternal/infant mortality and morbidity in groups within their communities and by collaborators. Health facilities did not exist in many areas of the island.(9) In poor areas and extreme situations midwives were shown to handle difficulties
with superior dexterity.
The experience of the Peruvian Quechua is based on the mothers' wish to give birth at home with a traditional midwife. Their reproductive rights and their free selection of where and how they want to give birth were not denied. Health centers and traditional midwives worked together. Mothers chose. Fifty percent of them kept the traditional midwife or relatives and the other 50% used other health care providers like hospitals and birthing centers. Workshops were carefully developed so academics and traditional workers could share their knowledge. Traditional midwives obtained support from other health care providers and access to clinics. The traditional midwives felt respected and validated.(10)
Research on the value of the knowledge base of traditional midwifery is absent. Physicians and obstetricians participating in learning experiences in the community with midwives have stated that when they are in difficult situations they recognized their limited knowledge while midwives always knew what to do. In workshops, these doctors were able to articulate that the process of working together was initiated.(11)
These actions are in accordance with the human rights of all the people involved: consolidating friendship and solidarity among peoples; promoting respect for the rights of others; cherishing cultural pluralism and diversity and encouraging the flourishing of the national cultures of all groups and peoples; enriching the culture of dialogue, mutual tolerance and renouncing violence; promoting non-violence, fighting bigotry, and immunizing the people against the discourse of hatred. (Cairo Declaration of Human Rights)
"Investing in strategies based solely on TBAs has historically caused governments to delay the development and implementation of strategies for ensuring that skilled attendants are available to all women and newborns. To avoid falling into this trap, the decision to incorporate TBAs into the strategy for the provision of skilled care should be an interim step of a longer-term plan for training and providing sufficient skilled attendants."
Investing in strategies based solely on trained staff and hospitals is also destined to fail. Speculations about the cost and effectiveness of programs to train TBAs has led to their widespread abandonment, despite an absence of trial evidence. Absence of evidence of effect is not evidence of absence of effect.(12)
Existing research in other Latin American countries suggests that a lack of respect for traditional practices, valuing the biomedical service system as the only appropriate form of health delivery and programs that encourage training and uncompensated involvement of traditional health providers in the biomedical system, all contribute to a decrease in the number of providers in remote areas.(13)
However, barriers to the establishment of Essential Obstetrical Care centers (EOCs) in areas currently without such services include lack of available or foreseeable funding, as well as the challenge of staffing EOCs in relatively remote and economically impoverished areas (14)—suggesting nothing to do with the training of traditional midwives.
"The younger and the most able TBAs, with educational backing and access to appropriate adult education programs, may be able to enter a midwifery program."
The capacity to learn is different for each person and it can happen at any age. The claim that only young people can learn does not take into account the reality of traditional midwifery practice and values academic knowledge over all else.
As measured at two years post-training, a four-day curriculum (using interactive learning techniques, practical applications and an on-site orientation to referral facilities) and follow-up monthly feedback meetings for training traditional midwives (TBAs) in rural Honduras resulted in improved and retained knowledge as well as marked improvement in referral practice when compared with control traditional midwives (TBAs).(15) Traditional midwives have demonstrated an ability to learn identification of high-risk pregnancies and new methods of managing obstetrical emergencies.(16)
A surprising yet prominent theme expressed by the midwives throughout the focus groups was "the desire for additional training to better help the women of their communities."(17) The States Parties to the present Covenant recognize the right to work, which includes everybody's right to make a living working in what they freely choose or accept, and will take appropriate steps to safeguard this right. (International Covenant on Economics, Social and Cultural Rights, UN)
Advantages of traditional midwives:
They have the courage to work with the birthing process in isolated communities, and often without the necessary resources. They do not leave the mother alone.
With the existence of many marginal communities in Latin America, midwives are the people with special skills and with connections or knowledge to other health services.
Their socioeconomic level is compatible with that of the women they serve.
Traditional midwives are usually permanent residents and their constant presence in the community makes them a real alternative for mothers in marginalized communities.
In many countries the government is not formally opposed to them.
They have demonstrated their ability to learn.
Data show that in some places where health clinics were established, some mothers still prefer to be assisted by a traditional midwife during birth. This constitutes their right and is reason enough to simply maintain the existence and value of the traditional midwife and to help cultivate homebirths, which is a real social advantage in the short and long term.
Recommendation for Future Laws and Regulations
It is in our interest that any document of legislative proposal or action for the regulation
of midwifery, whether by the WHO or others, provides a law or regulation that is appropriate for the region and defines clearly the role of the traditional midwife. Any legislative proposal that will influence this region (The Americas) should include:
Written mention of the recognized name in our region—Traditional Midwife.
Declaration of the right of the traditional midwife to maintain her profession respected, preserved, promoted and developed.(18)
Establishment in writing of her right to be respected and recognized as primary care provider for mother and babies in her region by other health care personnel.
Establishment of a mechanism for close collaboration with other health professionals
and provision of equipment for prevention and management of emergencies.
Recognition of her natural autonomy. In any written document the word "collaboration" should be used and not the word "supervision." The interdependence should be reflected with this term.
Regulation for the protection of providers of homebirths and for the right of mothers
to be attended at home as well as the recognition that homebirth sometimes is a woman's only option.
Establishment in writing of the principle that gifts or social benefits not be given to mothers as a means to encourage a choice of another health provider over that of the traditional midwife.
Protection in favor of the traditional midwife. Not to be offended, demoralized, or to be discriminated against because of age, illiteracy or other reasons nor to be used in disguised or open mechanisms of elimination; she should not be oppressed or forced to stop or change her role nor should her profession be targeted for a reduction in numbers.
One of the objectives of human rights education is enhancing men and women's awareness of their rights so as to help enable them to transform human rights principles into social, economic and political reality. It would also enhance their ability to defend, maintain and advance human rights on all levels. (The Cairo Declaration on Human Rights).(19)
References:
Personal correspondence from Lauren Showe regarding her experience with traditional midwives in Ecuador and Argentina (2007). Personal correspondence from Alina Bishop. México experience with traditional midwives (2007). Díaz, Debbie A. "Historia de la Parteras de Puerto Rico." Thesis. Universidad de Puerto Rico. Recinto de Ciencias Médicas. 1999.
Sibley, L.M, Sipe, T.A. 2003. Review of: Traditional birth attendant training effectiveness: a meta-analysis. Int J Gynaecol Obstet 83(1): 121–22.
Puerto Rico. Departamento de Salud de Puerto Rico. Material informativo sobre el Programa de Comadronas, 5 de mayo del 1955.
Costello, A., D. Osrin and D. Manandhar. 2004. Reducing maternal and neonatal mortality in the poorest communities. BMJ 329(7475): 1166–68. http://bmj.com/cgi/content/full/329/7475/1166. Accessed 18 April 2007.
Rodgers, K.A., M. Little and S. Nelson. 2004. Outcomes of Training Traditional Birth Attendants in Rural Honduras: Comparison with A Control Group. World Health & Population.
Santos Febres, Mayra. " Perdónenme la insistencia". El Nuevo Día, 18 de febrero, 2007. Cultura p. 118.
Shiffman, J. 2003. "Generating Political Will for Safe Motherhood in Honduras." Paper presented at symposium. Population Association of America.
Puerto Rico. Departamento de Sanidad. Informe anual del Director de Sanidad al Honorable Gobernador de Puerto Rico, 1950–1951.
Departamento de Salud de Puerto Rico, op. cit.
Brocker, A., et al. 2001. Promoción de la medicina y prácticas indígenas en la atención primaria de salud: El caso de los Quechua del Perú. www.paho.org/Spanish/AD/THS/OS/indi18_esp.pdf. Accessed 18 April 2007.
Rodgers, K. See note 5.
Costello, A., op. cit.
Low, L., et al. 2006. Challenges for traditional birth attendants in northern rural Honduras. Midwifery 22(1):78–87.
Rodgers, K., op. cit
Low, et al., op. cit.
Ibid.
Brocker, A., op. cit.
See, for example, a meritorious law to pursue, adopted by the state of Quintana Roo, México: Health institutions working in indigenous communities should promote and foment the use of traditional medicine. This should be done by registration and accreditation of all persons using traditional health methods and giving maternal care. Its application requires the necessary support providing elements so that their work may be accomplished adequately. Estado De Quintana Roo, Legislatura Constitucional. (1998). Ley De Derechos, Cultura y Organización Indígena, Decreto 140. Artículo 34. www.congresoqroo.gob.mx/leyes/cultural/ley019/L0819980731.pdf. Accessed 18 April 2007.
www.hrea.org/lists/hr-education/markup/msg00421.html Accessed 18 April 2007.